Installation Services
Furniture Deliveries (Large & Small)
Touch Up & Repairs
Special Cuts & Custom Fits
Emergency Lock Repairs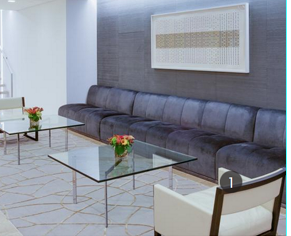 Client Examples in Our Porfolio
Department of Education
Food and Drug Administration
Georgetown University Science Center
U.S. Treasury
Internal Revenue Service
Pentagon Renovation - Wedges 1-5
NavSea Command -Washington Navy Yard
Systems Connection of Maryland Inc. was established in 1987. Since then, we have grown to be one of the most respected furniture service companies in the Baltimore Washington Metropolitan/Mid-Atlantic region.

Professional Turnkey Results - We receive, inspect, repair, store, deliver, install and maintain your furniture.

Projects of All Sizes - From a single office to multiple building campuses, usingmultiple manufacturers.

Commercial Customers - Military Bases, Government Facilities, Hospitals and Hotel.

Greening Initiative - We recycle all metal, wood and cardboard that comes from jobsites and through our warehouse.